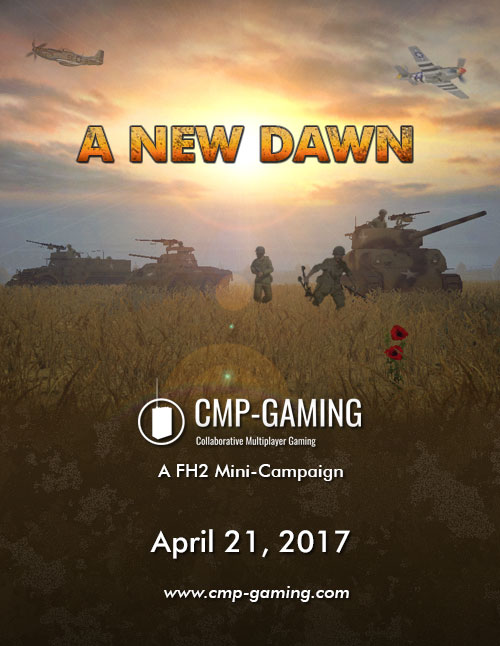 Welcome to the very first Forgotten Hope 2 CMP Gaming Campaign. Our main objective for this campaign is to bring back the fun, teamplay and competitivity to FH2 tournament style gameplay. This is a fresh start for all of us that includes a solid infrastructure and experienced management.

8 maps that have already been proven to be balanced and bug free in the past will be played every Friday night.
From Argentan, Faid Pass, Gela , Etna Line, Hill 262 to Juin 44, Operation Nordwind, Operation Greif and Metz.
What Is CMP-Gaming?
CMP-Gaming means Collaborative Multiplayer Gaming. The community was founded to provide common home for the FH2 Community Map Pack, as well as a brand new tournaments run by people who have decade long experience of hosting them. Click the link below for more information:
https://cmp-gaming.com/topic/190-about-us
Click Below To Join